SEARCH ENGINE OPTIMIZATION 
(SEO)
SEO Can Dramatically Help Increase Your Company Sales
Search engine optimization is the process of improving a website's visibility in the search results. Every day, people are using the search engines to find the products or services you offer.  Is your business getting found, or are they landing on your competitors' sites? Getting your website to rank at the top of Google can have a significant impact on your sales.
SEO Services include:
Local SEO
Keyword Research
Competitor Analysis
Back linking
Content Creation
Blog Optimization
Lead Generation
Conversion Rate Optimization
SEO Audits
THE SEO PROCESS
So, how exactly does SEO work?
First, we set up a kick off call so I can learn more about your business and your goals. After our call, I run reports and analyze your existing website traffic, backlinks and keyword rankings. After analyzing the competitiveness of your industry and desired keywords, I'll determine exactly what it will take to achieve those goals.
Once I've developed a high-level strategy, I begin implementing our plan. Each month, you will receive a report that includes all of your website's key metrics (conversions, sales, traffic, keyword rankings), a summary of work completed and our plan for the following month. After analyzing our results and progress, we'll setup a call to discuss your report and plans for the next month. During your SEO program, I will regularly evaluate the effectiveness of our strategy and make improvements where necessary.
Get a Personalized SEO Campaign 
Your competitors are doing SEO and you should too. Search Engine Optimization is a vital part of any digital marketing program.
Why Hire Me?
Award Winning SEO Campaigns
Hubspot & Google Certified
Proven Results
100's of Happy Clients
Ready to get more leads and sales from Google? Let's evaluate your current SEO strategy and identify opportunities for growth today. Get started today.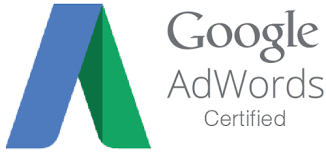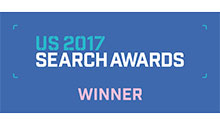 Amberly Bucci has provided expert SEO services in Glens Falls, Albany, Saratoga and Lake George areas for over a decade. Contact Amberly for your a free quote on SEO services today. 
If you're like most people searching for SEO services, you're probably wondering—
"Ok, so how do SEO services work, and (more importantly) how much do they cost?"
I'll save you some time. Enter your email address below and I'll send you my SEO Pricing Guide immediately.
*August 2020 update: One client spot left for SEO services in August! 
If you'd like to start working on your SEO training sooner, check out my 1 Hour SEO mini-training, "The SEO Workshop." (coming soon!)
If you have questions other than about services and pricing, please feel free to contact me.